NO.1
Compared with traditional MIG and TIG welding, handheld laser welding is easier to learn and operate.
It only takes a few hours to study.
NO.2
The welding speed is fast, which reduces labor costs.
It improves the welding quality and reduces the traditional post-processing grinding and polishing.
NO.3
It is safer and healthy for the human body.
There is no arc radiation and harmful gases, and almost no welding fumes are produced.
↓ ↓ ↓
SALE OFF
↓ ↓ ↓
If you want to have it, please contact us for discount information.
We will get back to you as soon as possible.
↓ ↓ Video description of handheld laser welding machine ↓ ↓
New design!
Better wobble laser welding!
The latest wobble laser welding technology, better welding quality. The adjustable range of welding point width is 1.0mm--5.0mm. Compared with MIG or TIG, handheld laser welding machine can make welding faster and easier to learn and operate. And provide higher quality consistent results in a wider range of materials and thicknesses. Deformation, undercut or burn through is minimal.

Picture comparison below: TIG/MIG welding on the left, laser welding on the right.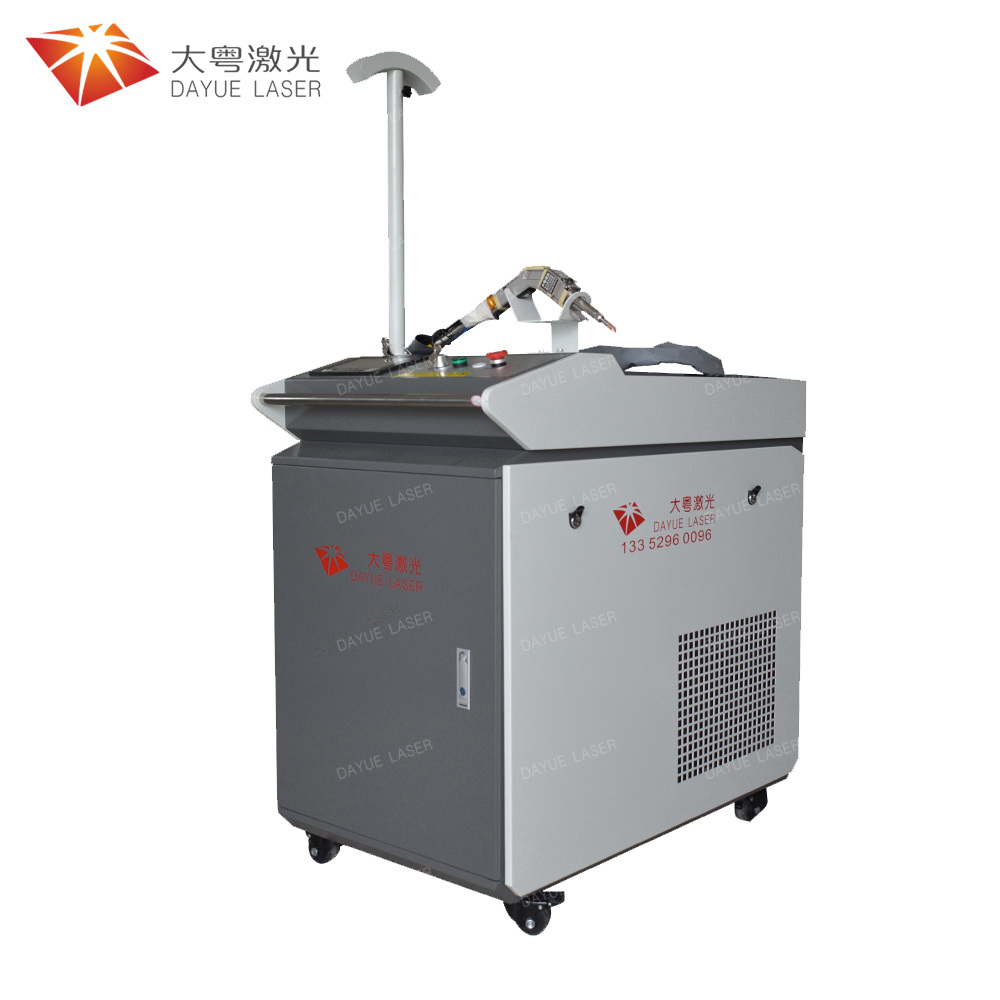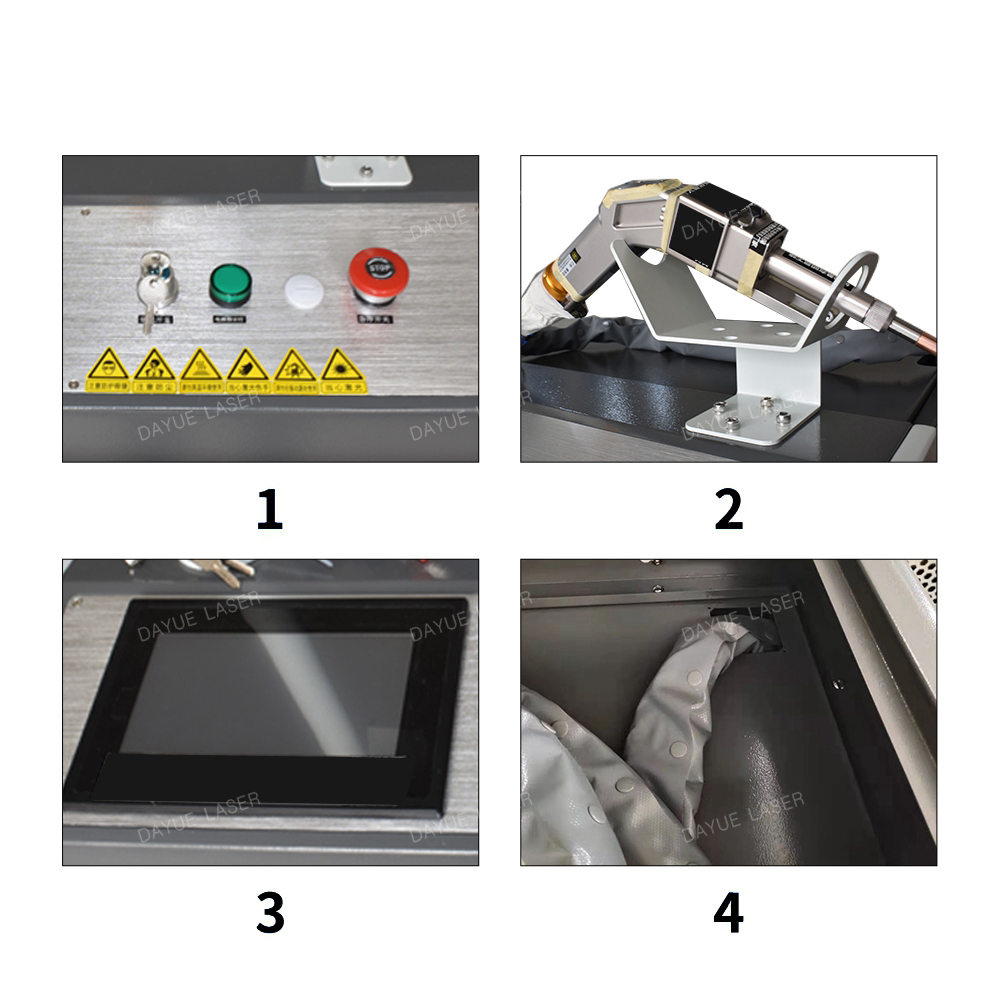 1. Master console. Emergency control system.
2. Laser head. The latest wobble design.
3. Touch screen. Easy to operate.
4. Fiber optic cable. Length up to 8M.


DAYUE LASER have 1000W, 1500W, 2000W laser power, you can choose suitable handheld laser welding machine. The materials that can be welded are stainless steel, carbon steel, galvanized sheet, mild steel, aluminum, brass, etc.


Strong welding ability!

Welding speed is 1 to 2 meters per minute.
Single-sided welding thickness up to 5mm.
Double-sided welding thickness up to 12mm.

If you want to weld thicker, you can weld slower.
Optional automatic wire feeding system. Wire diameter capacity 0.8, 1.0, 1.2 and 1.6 mm.
A variety of parts can be selected. Provide suitable welding nozzles.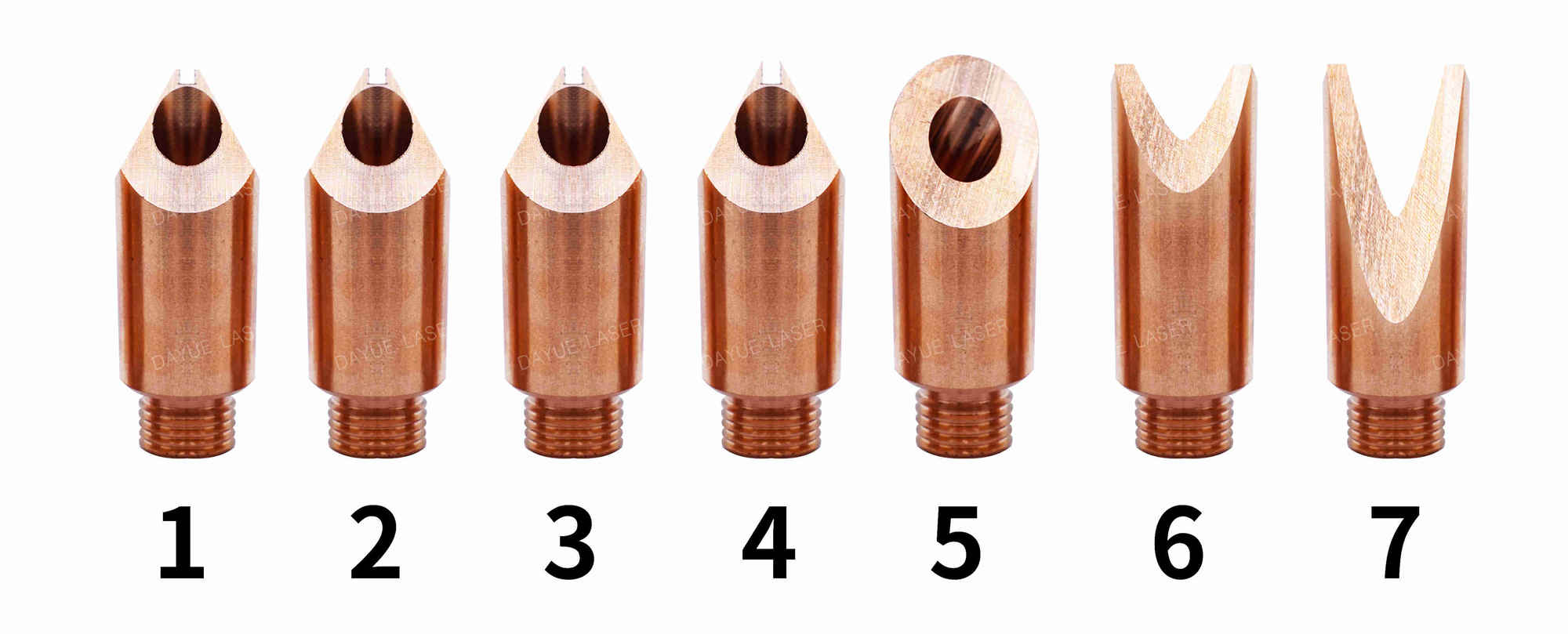 Manual welding has never been easier!
DAYUE handheld laser welding machine!
A beginner welder will become an experienced professional welder. It only takes a few hours.
Improve your company's productivity and competitiveness!
Welding examples and application industries of handheld laser welding machines. As shown below: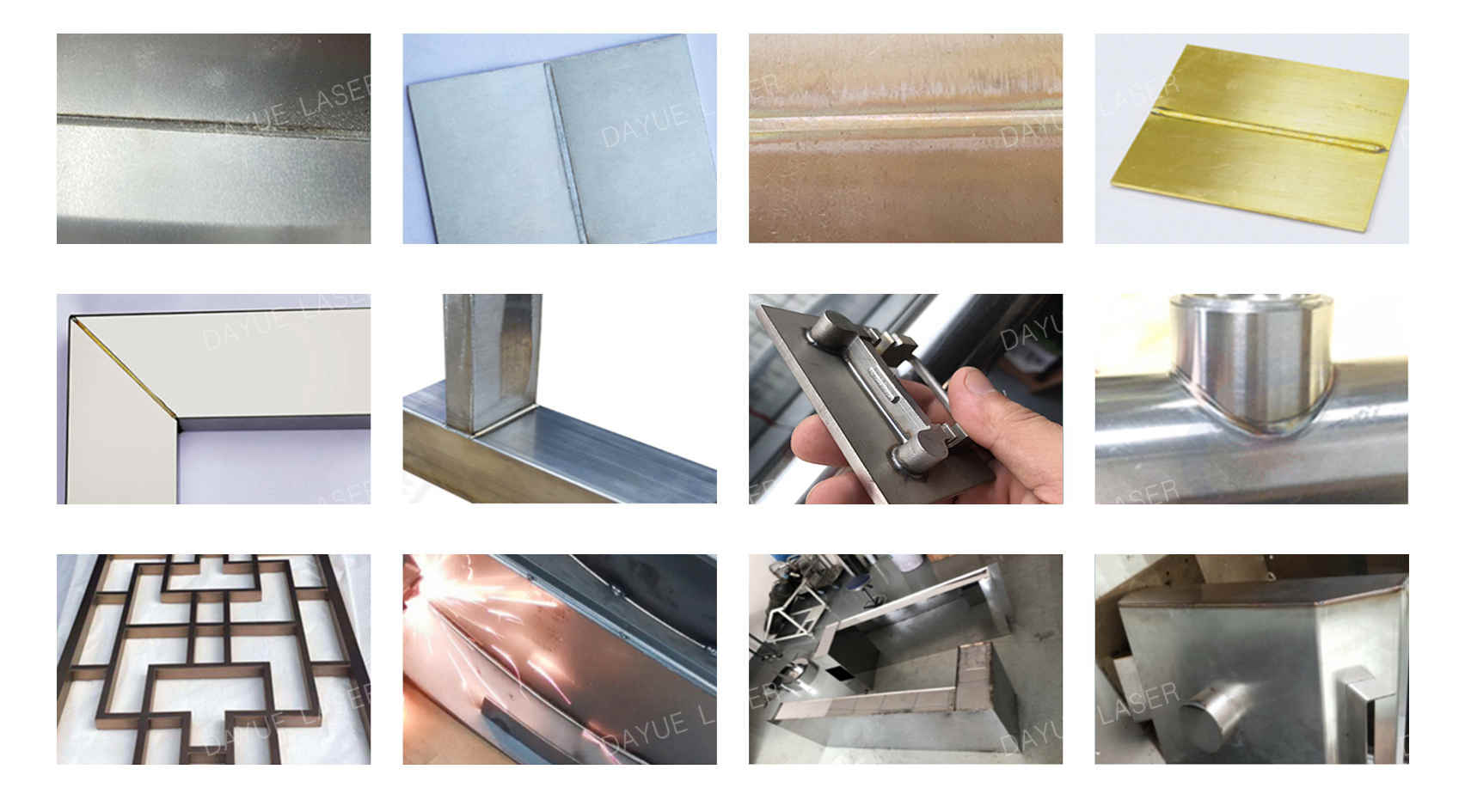 Super high ROI ( return on investment )
Welding speed is 2-4 times faster, reducing time costs.
Easy to learn, low worker requirements, reducing labor costs.
Low power consumption, 60% reduction in electricity costs.
No consumables, reduce post-processing by 90%, and reduce later costs.
DAYUE handheld laser welding machine!
Excellent performance in many industries.